UNCOMPROMISING SPORTS NUTRITION
Unleash Your Potential
Intense focus, attention to detail and the willingness to put in the hard work – these are the traits that define great athletes; and the same traits that the Herbalife Nutrition team used to create the first 24-hour sports nutrition line: Herbalife24.
The Herbalife 24 Sports Line
Whether you're a gentle jogger or an elite athlete, the Herbalife 24 sports line has the products you need to help you to prepare, train and recover. As the market's first 24-hour sports nutrition line, it's no surprise that more than 190 sporting teams, athletes and events around the world use Herbalife24 products to help them perform at their best.
Did you know ?
The main factors causing fatigue during competition are fuel (carbohydrate) depletion & dehydration. Strategies for eating before, during and after events help to reduce these effects.*
Creator of Herbalife
The creator of the Herbalife24 range is John Heiss, Ph.D., Sr. Director, Product Marketing, Herbalife Nutrition. A cross-country runner, competitive cyclist and downhill skier, Heiss knows exactly what it takes to meet the nutritional needs of athletes.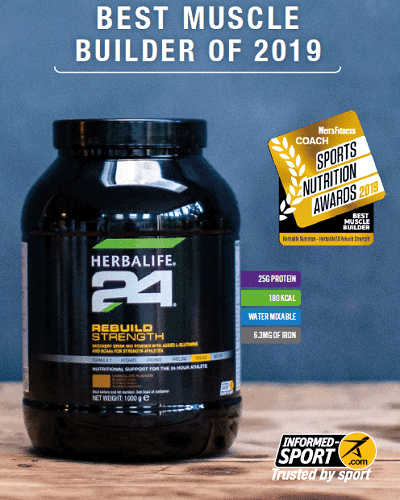 Quality & Safety
The Herbalife24 products are batch tested for prohibited substances by an independent third party. For more information, please see the product label